Christmas holidays are right around the corner, and many people love to travel and spend their Christmas and New Year exploring new places. Therefore, if you are also someone who loves to explore new places and travel, this is the perfect article for you.
If you are looking for a worthy destination in the Caribbean, Dominican Republic must be your first choice! DR is the most visited country in the Caribbean and can be visited round the year. What makes it stand out among the several other attractions Caribbean holds are its friendly locals and scenic landscape.
The Dominican Republic is the land of beautiful sandy beaches with the most crystal-clear water and unique water sports activities. From scuba diving, deep sea fishing, and snorkeling to swimming, parasailing, and more, you can enjoy anything! Not only this, you can find many other off-shore activities and enjoy some delicious food.
Hence, this article is packed with information about the best and the top vacation spots in the Dominican Republic. So, let's jump into the article and have a look at them.
Top 6 Vacation Spots in Dominican Republic
The Dominican Republic is now becoming one of the most popular tourist spots; it shares the island of Hispaniola with Haiti and is considered one of the most breathtaking places in the Caribbean.
Following is a list of all the best and most fascinating and top vacation spots in Dominican Republic:
1. Punta Cana:
Punta Cana is one of the most popular and famous tourist spots in the Dominican Republic. It is packed with the most stunning and magnificent beaches and some of the best five-star hotels.
Punta Cana is located southeast of the Dominican Republic; this island offers white sand and crystal-clear beaches. Furthermore, you can find many other fun things to do. You can spend your time on a private yacht, try snorkeling and discover the life underwater. You can also have some of the most relaxing and luxurious spa treatments. Punta Cana also has some picturesque places perfect for a beach photo shoot session.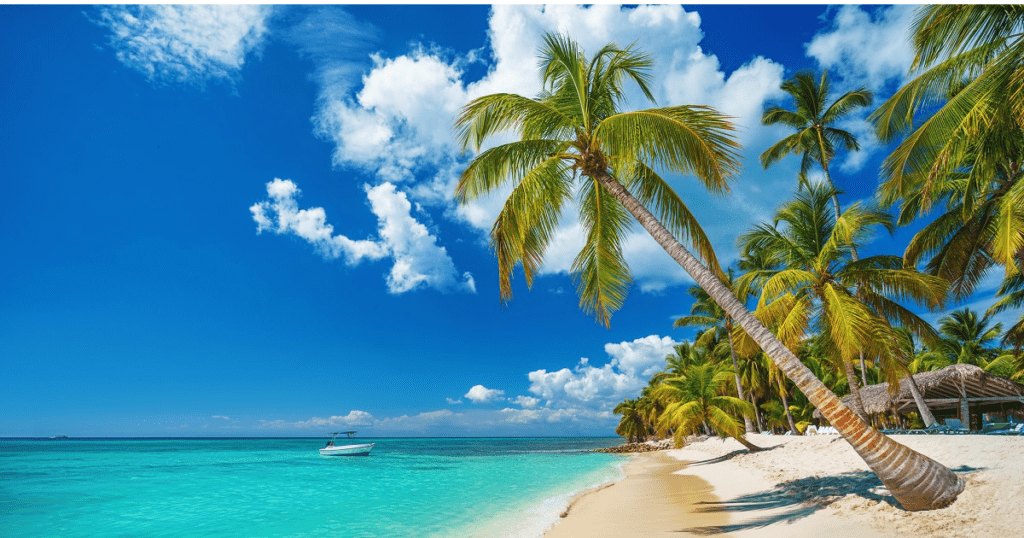 2. Santo Domingo
Santo Domingo is another one of the top vacation spots in Dominican Republic for people who like to learn about the different cultures and the history of the place. It is the capital of the Dominican Republic and is located in the South of the country. Santo Domingo is the central hub of politics, economics, and culture, and you will also find a lot of historical heritage, too.
There are a lot of fun sights to explore in Santo Domingo from the Old City, Fortaleza Ozama to Alcazar de Colon and many more majestic buildings. Santo Domingo is the best place to visit, if you want to learn facts about the Dominican Republic.
3. Playa Dorada
Another beachy place that is famous in the Dominican Republic is Playa Dorada. This is one of the most stunning beach resorts in Puerto Plata. Playa Dorada is present in the central city of the Dominican Republic.
Here you can have a relaxing day at the beach with a glass of drink; you can also hook yourself in some adventurous activities such as horse riding, kite surfing, and even diving. You will also find several beach bars, tropical cocktail places at the Playa Dorada, and even some pretty restaurants where you can enjoy the local cuisine.
There is also an 18-hole golf course for golfing enthusiasts. This island can be the perfect alternative for Punta Cana if you want to skip tourist crowds.
4. Las Terrenas
Las Terrenas is located in a small town called Samana Peninsula on the northeastern side of the Dominican Republic. This is perfect for people who hate crowds but still want the same ambience and environment as Punta Cana and Playa Dorada. Las Terrenas gives the vibes of an authentic Dominican Republic city but with a touch of modern resorts.
Las Terrenas have the most stunning and outstanding beaches. They also have fantastic hiking trails for people who like to go on adventures. You can also spend time at the beach bars, they have casinos where you can hang out with your friends and spend some worth-memorable moments. If you are an art and history enthusiast, a visit to the Haitian Art Museum is a must for you!
5. Sosúa
If you are looking for a place with the most magnificent beach and want to stay in a larger city, then Sosua is the best land to visit. Sosua was the center of the Jewish refugees in 1938 and because of this Sosua was not always the beautiful city it is right now.
However, now you can find the most phenomenal beaches with white sand and the clearest and most gorgeous water. There are several shopping centers for you to enjoy some shopping time. You can also find a lot of different restaurants that serve a variety of different cuisines.
This is also an excellent place for snorkeling and scuba diving. This is where you can find a lot of encounters with rare marine life. Hence, Sosua is one of the all-rounder places in the Dominican Republic that only a few know.
6. La Romana
La Romana is a hidden gem in the Dominican Republic. There are a lot of majestic beaches for people who enjoy and many other fun activities.
There are a lot of golf courses here in La Romana; these are the best found in the Dominican Republic. The best thing about these unique and luxurious resorts is that they are not overpriced. Cigar Factory in La Romana is another top tourist attraction where you get to learn how the cigar is made while enjoying a tour.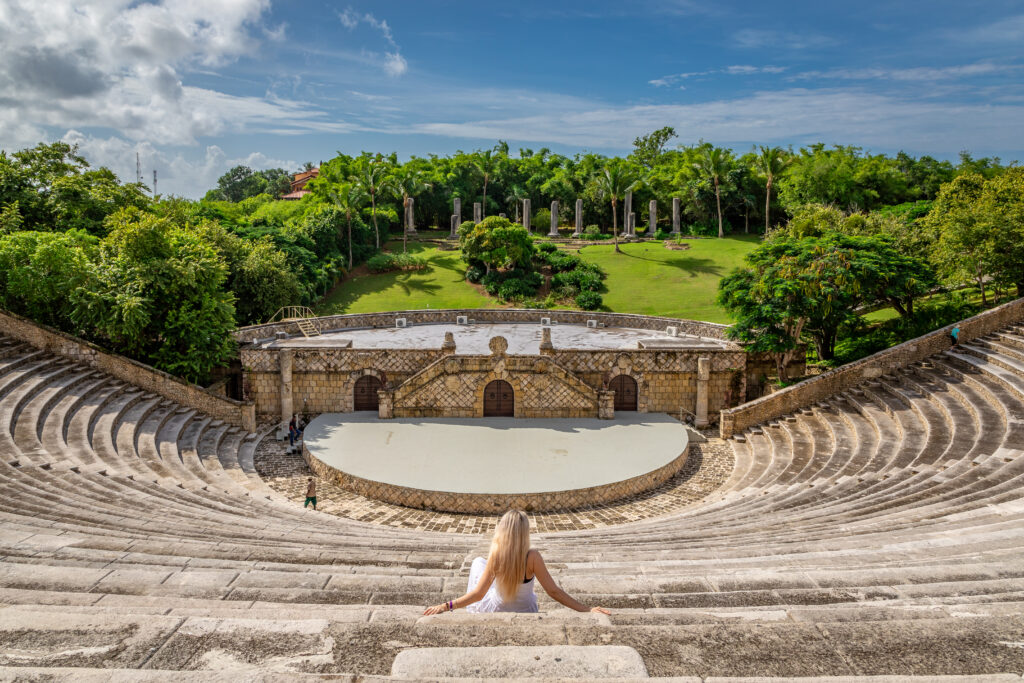 Conclusion:
Dominican Republic has gotten a lot of fame in the past few years. This has become one of the most important spots for vacations and it is seen that a lot of celebrities have also visited this place. There are a lot of top vacation spots in Dominican Republic and this article has all the information that you need for enjoying your Dominican Republic visit to the fullest!