When looking for the best destinations in the Caribbean's Dominican Republic, tourists get stuck by the name Punta Cana! Punta Cana is, in short, a dream world for both beach lovers, historic landmarks explorers, and Jet ski Punta Cana. 
Where beach lovers can have fun on striking white sand beaches, like Cabeza de Toro Beach, Bavaro Beach, and more, history lovers can explore the charm of Altos de Chavon, ChocoMuseo, and more.
Moreover, if you are a water sports enthusiast, you can hook yourself up in several adventurous water sports, including parasailing, windsurfing, fishing, snorkeling, and more, but wait, can you enjoy Jet ski Punta Cana? This question is all in all a mystery in itself! Let's solve it together in this article!
Table of Contents
Can You Enjoy Jet Skiing in Punta Cana?
Punta Cana is famous for being a lively destination where you can enjoy different water sports, including scuba diving, sailing, and more. However, the question we received from most of the tourists was: "Can you enjoy Jet ski Punta Cana? "
Unfortunately, NO! Jet ski is banned in Punta Cana. Mainly, because this sport might bring lots of joy, but it's not environment friendly. When enjoying jet skiing, you are spoiling the idyllic atmosphere of the beautiful beaches in the worst way possible, thus, risking the safety of swimmers. 
To eliminate this risk, the authorities passed a resolution prohibiting the use of jet skis in almost all parts of the Dominican Republic, including Punta Cana. However, you can still enjoy this water sport in a few approved areas of the Dominican Republic.
Jet ski Punta Cana is currently possible in only one location, all around this exotic town. Keep reading to get to know about that one destination.
When Was Jet Ski Punta Cana Banned?
Jet skiing was banned in Punta Cana in February 2015, when resolution 081-2015 was passed by the authorities, declaring that: "the main concern of the authorities is to ensure the safety of swimmers at the beaches." This resolution has been supervised by the Specialized Tourism Security Corps, the National Police, and the Dominican Navy.
Not only use of the jet ski, but this resolution also put a ban on the use of JETOVATOR, FLYBOARD, JETLEV, and personal watercraft rental businesses.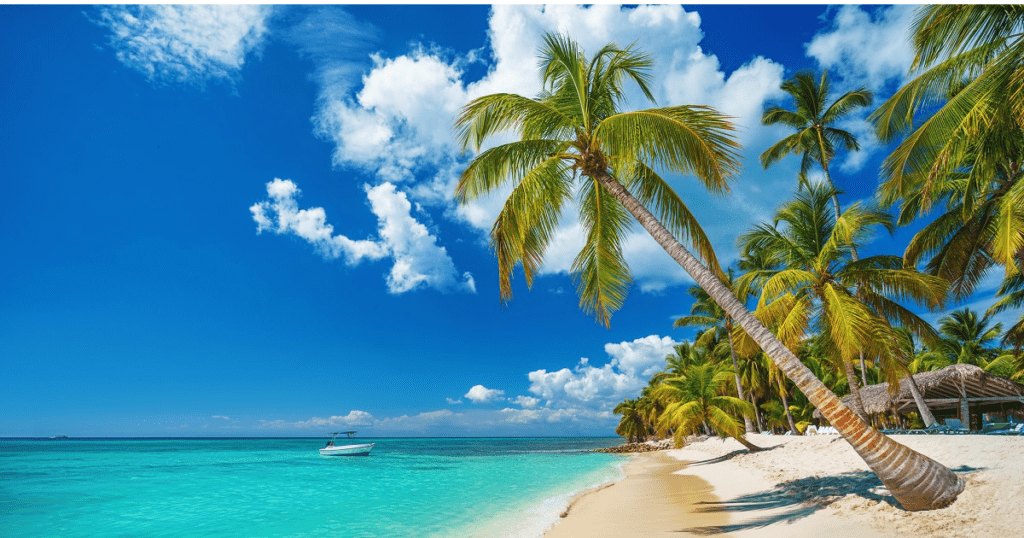 Why Jet Skies Banned in Punta Cana?
Although jet skiing has always been known to be a dangerous sport, the decision to ban it in most DR areas was chiefly made after a sharp rise in water accidents. These jet ski accidents resulted from a lack of security systems, like brakes in jet skis and careless diving.
Can You Still Enjoy Jet Ski Punta Cana?
YES! There is only one location where you can still enjoy Jet ski Punta Cana-Bavaro-Macao-Miches area. And that's Shared Jet Ski Adventure and Tour in Miches. It's a relatively less touristy area, with minimal to no chance of water accidents. 
Here, you will also get to witness the charm of the real culture and countryside of the DR when passing through the alluring towns, Miches, Nisibon, and Macao, on your way to the spot to enjoy the exhilarating and adventurous experience of jet skiing.
You can bring along snacks on this tour and store them in the jet ski cabin. The amenities provided include life jackets, staff assistance, a guide, and an opportunity to capture picturesque views on EI Mono, a white sand beach.
Where Else Can You Go Jet Skiing in the Dominican Republic?
Not only in Punta Cana, but the ban was also imposed on almost all the regions of the Dominican Republic, including Santo Domingo, Puerto Plata, Punta Palmilla, and more. However, there are still some locations, at least one in each locale, where you can go jet skiing. Let's get to know about those spots!
Cabarete
Located on the northern coast of the Dominican Republic, in the Puerto Plata province, Cabarete is an alluring resort town. It's best known for its beaches and tourism.
Moreover, Cabarete is an exotic destination for jet skiing, where you can immerse yourself in the adventurous experience, all surrounded by fishes and panoramic vistas of beautiful scenery. Several rental services are working in the area, offering jet skiing at a relatively reasonable price. The tours also include amenities like transportation, food, and drinks.
Boca Chica
Next on the list is Boca Chica! It's a beautiful coastal municipality situated in the heart of the historic city of Santo Domingo. It offers lots of activities for tourists, like jet skiing, snorkeling, scuba diving, and more.
Here you will find one of the most sought-after jet skis for rental. You will undoubtedly enjoy an excellent jet skiing experience on these. Book tours to make the most of your experience and enjoy a bundle of amenities.
Terrenas
Terrenas is a small yet buzzing city located in the province of Samana. Its top attractions include clear waters, beautiful white sand beaches, and picture-perfect landscapes.
Terrenas is another best spot for renting a jet ski and riding it! You can choose from multiple jet ski rental services. The prices vary depending on the facilities offered, and the prices might be charged per hour. Some top-notch services also have a well-trained instructor to guide you on how to drive these ultra-swift water machines and the safety measures you should take care of.
Wrapping Up
When on tour to Punta Cana, you can enjoy several water sports, except jet skiing. This water sport got banned not only in Punta Cana but in almost all areas of the Dominican Republic, with a few exceptions, in 2015. However, only one spot still offers jet skiing services, Shared Jet Ski Adventure and Tour in Miches.
In this article, we have gathered everything you should know about Jet ski Punta Cana to solve the mystery behind it. We have explained everything in detail, from when and why jet skiing got banned in Punta Cana to where you can still enjoy it in Punta Cana and the Dominican Republic. If you want to explore all the enjoyments you can find in Dominican Republic, you can visit Yourdominicanguide.