Puerto Plata is a beautiful Caribbean destination, full of sights and sounds that make it one of the most popular tourist destinations in the region. With its stunning beaches and vibrant culture, visitors will have an unforgettable experience. But the question is, how would you explore the area?
Worry not; renting a car is the perfect way to experience the beauty of Puerto Plata, and this guide has all the information you need to rent a car in Puerto Plata.
So, let's get into the details:
Where To Look For Car Rental Deals?
Finding car rental deals can be challenging in Puerto Plata, especially during peak season when demand is high. The good news is that many online car rental websites offer competitive prices, so you can compare and find the best deal. It is also great to check out local car rental companies as they may offer better offers.
How Much Should You Expect To Pay For A Rental Car In Puerto Plata?
When planning a vacation in Puerto Plata, one of the most important considerations is how much you should expect to pay for a rental car. Depending on the length of your stay and the type of vehicle you select, prices can vary greatly.
Day-Long Trips:
Many rental companies offer vehicles for day-long trips at an hourly rate ranging from $20-$50 per hour. If you plan to explore the area for a full day, it will cost between $100 and $250, depending on the type of car you select.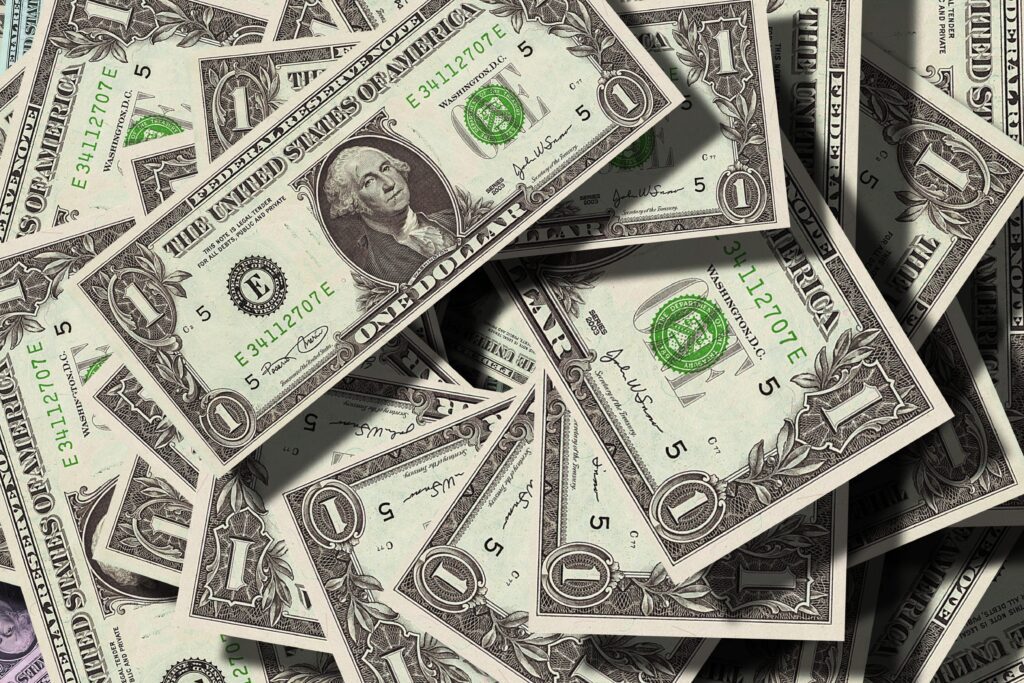 Weekly Rentals:
If you're staying in Puerto Plata for a week or more, rental companies usually offer discounted rates based on the length of your stay. Compact cars such as the Toyota Corolla and Ford Focus typically cost between $200 and $385 per week, while luxury vehicles like the Mercedes Benz E-Class sedan may range from $400 to $600.
Monthly Rentals:
If you're planning to stay in Puerto Plata for a month or longer, rental companies often offer special discounts and packages. Compact cars may cost between $600 and $800 per month, while luxury models like the Audi A7 can range from $1,000 to $2,000 per month.
Additional Charges:
In addition to the rental fee, you should also factor in additional charges such as insurance coverage, mileage fees, and taxes. Depending on your rental company, you may also be required to pay a deposit or a one-time cleaning fee.
Lastly, don't forget to account for fuel costs when budgeting your trip. Gas prices in Puerto Plata are relatively inexpensive compared to many other Caribbean destinations. Most rental companies recommend keeping the tank at least half-full throughout your stay to avoid additional charges.
By planning ahead and researching different rental packages, you can save significant money when renting a car in Puerto Plata. Whether you're visiting for the day or staying for months, plenty of affordable options will fit your budget.
5 Best Car Rental Companies In Puerto Plata You Can Go For
A Price Comparison Table With Basic Insurance:
Car Booking Company
Information On Rates
Weekly Rate (Low season + Pickup and drop off + Puerto Plata Airport)
Weekly Rate (High season + Pickup and drop off + Puerto Plata Airport)
1. Alamo
Refund available for prepayment
Basic Protection
Economy = $365
SUV = $499
Economy = $402
SUV = $555
2. Europcar
Refund available and comes with basic protection
Economy = $329
SUV = $460
Economy = $390
SUV = $500
3. Enterprise
Refund available
Economy = $366
SUV = $524
Economy = $399
SUV = $581
4. Avis
Refunds available
Cancellation fee is charged
Economy = $324
SUV = $386
Economy = $348
SUV = $404
5. Budget
Refund available but cancellation fee is charged
Economy = $285
SUV = $347
Economy = $313
SUV = $378
Finding a reliable car rental company in Puerto Plata can be daunting. That's why we have listed the 5 best car rental companies in Puerto Plata that you can go for. To help you make a wise decision, we have included some features and prices of each company.
1. Alamo Rent-A-Car:
Alamo Rent A Car is one of the most popular car rental companies in Puerto Plata. They offer an extensive selection of vehicles ranging from economy to luxury. One of the best things about Alamo is its commitment to customer service. They have a helpful staff who is always willing to answer any questions or advise on the best car for your needs.
Plus, they offer great deals on short- and long-term rentals, so you can save money while renting from them. And if you're looking for something special, Alamo also offers exotic car rentals, so you can make your vacation even more memorable.
Whether you're looking for a sporty convertible or an SUV for the whole family, Alamo has something for everyone. So look no further; book with Alamo and experience Puerto Plata in style!
Their prices range from $55 – $150 depending upon the type of car. Additionally, they offer discounts for members and groups.
Alamo provides a wide range of amenities, such as an in-car GPS navigation system, 24/7 roadside assistance, and complimentary airport shuttle service to get you to and from your destination quickly and safely. They also provide rental insurance to protect you from unforeseen damages while using their cars.
2. Europcar:
Europcar is one of the largest car rental companies in the DR. They offer a wide selection of cars, from economy class to luxury vehicles. Their rates are highly competitive, and they have several promotion packages available. With Europcar, you can expect quality service and 24/7 emergency assistance.
Their prices range between $35 per day for a compact car and $99 per day for a luxury car. They also offer unlimited mileage, free airport shuttle, and other travel-related services.
3. Enterprise Rent-A-Car:
Enterprise is another reliable choice if you are looking to rent a car in Puerto Plata. They provide travelers with excellent value for money and offer a wide selection of vehicles. Their prices are reasonable, and they have 24-hour customer service for any queries or emergencies.
Their prices range from $56 per day to $155 per day, depending on the car model you choose. They also offer unlimited mileage and a free airport shuttle.
4. Avis:
Avis is one of the most popular car rental companies in Puerto Plata. It has an extensive fleet of vehicles, from economy cars to luxury models.
Prices range from as low as $30 per day for economy cars to over $1,000 per day for luxury models.
Avis also has an array of add-ons you can rent alongside your car, such as GPS navigation systems and baby seats. The company is renowned for its excellent customer service and often offers discounts to customers who book online.
This car rental company has an excellent selection of cars, including sedans, SUVs, and minivans. You can even rent a convertible if you want to cruise in style around the city.
5. Budget Car Rental:
Budget Car Rental is another reliable car rental company in Puerto Plata. Their fleet of cars includes economy class and luxury vehicles, which are available for both short-term and long-term rentals.
The daily rates for Budget start from as low as $37 per day for a compact car and go up to over $100 per day for a luxury car. The company also offers various add-ons, such as GPS navigation systems, baby seat rentals, etc.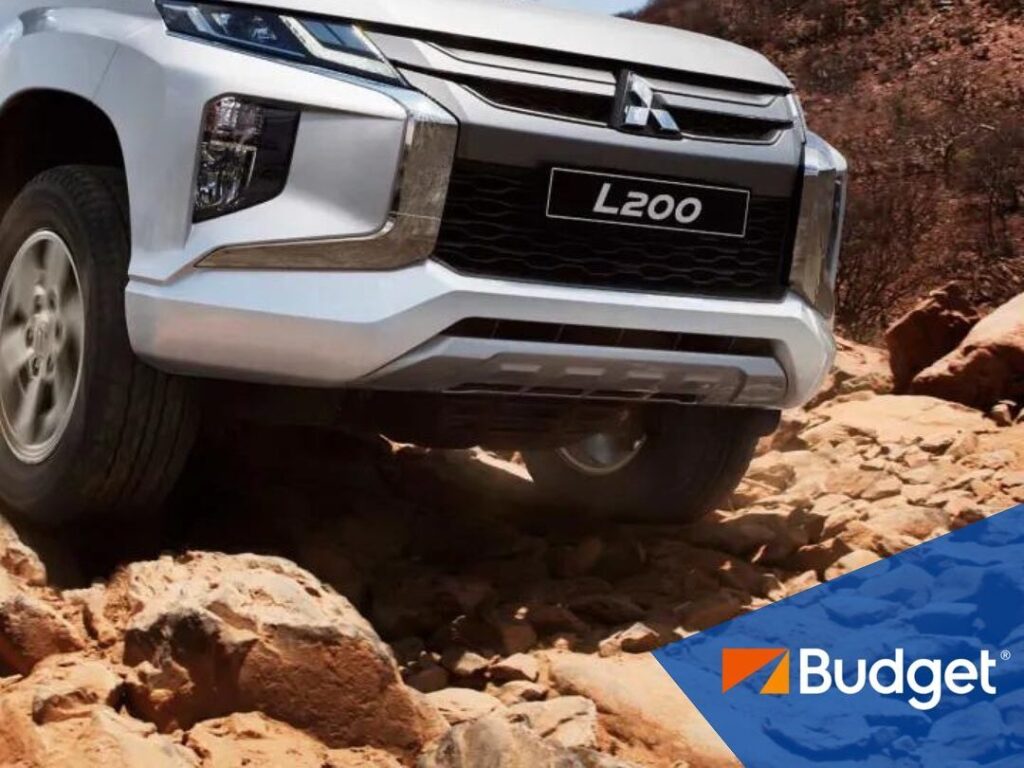 Do You Need Car Rental Insurance In Puerto Plata? What Is The Process?
Car rental insurance is essential when planning a trip to Puerto Plata. Many travelers assume that their personal auto insurance policy will cover them while overseas, but this is only sometimes the case. Depending on your destination, you may need to purchase supplemental coverage from the car rental agency to be properly protected.
Getting Familiarized With Local Laws And Regulations:
When renting a car in Puerto Plata, it's essential to understand the local laws and regulations related to car rental insurance. In Puerto Plata, every vehicle must have liability insurance coverage before it can be rented. This type of insurance covers any damages you may cause to another person or their property while driving. It does not cover any damage done to the vehicle itself.
Liability Insurance Coverage:
Fortunately, most car rental companies in Puerto Plata will provide liability insurance coverage as part of the rental agreement. However, it's important to read the terms and conditions before signing anything, as you may be asked to pay an additional fee for this type of coverage.
Collision Damage Waiver:
In addition to liability insurance, also consider purchasing additional coverage such as Collision Damage Waiver (CDW). CDW covers any damage done to the car itself while it is in your possession. This type of coverage is often referred to as "full coverage" and can help protect you from expensive repair bills if an accident occurs during your stay.
Cost Of Insurance:
The cost of car rental insurance in Puerto Plata can vary depending on the type of coverage you purchase and the length of your stay. Generally, liability insurance is relatively affordable, while CDW can be expensive. Many car rental agencies will also offer discounts if you purchase multiple types of coverage or extend your rental period. Expect to pay between $10-$50 USD per day for CDW.
Insurance Purchasing Process:
The process for purchasing car rental insurance in Puerto Plata is straightforward. Most car rental agencies will have an insurance form you must fill out before signing the rental agreement. Here, you will be asked to indicate what type of coverage you are purchasing and provide information about your current auto insurance policy.
If you already have a valid auto insurance policy in your home country, you may be able to use it to cover your rental car in Puerto Plata. However, this isn't always the case. Check with your insurance provider before renting a car and confirm that your policy will extend to another country.
Can I Get Scammed By A Car Rental Company in Puerto Plata?
Unfortunately, there is always the risk of being scammed when renting a car anywhere in the world. In Puerto Plata, it is no different. The best way to protect yourself from rental car scams is by researching before renting a vehicle and understanding the terms of your agreement with the company. Here's what you need to know to stay safe from scams:
Read Online Reviews:
It is often helpful to read reviews online or ask friends who have rented cars in Puerto Plata to ensure that you are dealing with a reputable company.
Inspect The Car:
It is always important to inspect the car before you drive off in it, as you want to ensure that the vehicle is in good working condition and free from any damage or pre-existing issues. Be sure to take photos of any existing damage, so if something happens, you will have evidence of when it occurred later.
Understand Terms And Agreements:
Make sure that you understand all the terms of your agreement and that you are properly charged for any additional services, such as insurance or gas. Be sure to double-check the paperwork before signing it.
Inquire About Extra or Unexpected Charges:
Be mindful of any unexpected fees or charges that may appear on your final bill, and be sure to ask questions if something doesn't seem right. If you feel you are being ripped off or scammed, do not hesitate to report it to the authorities.
Lastly, be mindful of any offers that seem too good to be true. Read the fine print and ensure you understand all the details before signing a contract with a car rental company in Puerto Plata. With these tips and a bit of caution, you can be sure to have a safe and enjoyable trip.
Rental Price According To Car Types
| | | |
| --- | --- | --- |
| Car Rental Service | Daily Rate | Weekly Rate |
| 1. Small Economy Car | $45 | $330 |
| 2. Standard SUV | $60 | $450 |
| 3. Luxury Convertible | $90 | $800 |
| 4. Minivan | $70 | $500 |
| 5. Luxury Sedan | $80 | $600 |
| 6. Full-Size SUV | $95 | $750 |
| 7. Premium Luxury Car | $110 | $900 |
The cost of car rentals in Puerto Plata varies depending on the type and make of vehicle you choose. In general, small economy cars will be the most affordable option, while large luxury vehicles such as full-size SUVs or premium luxury cars can be substantially more expensive. The exact rates vary depending on the location where you rent the car, the length of your rental period, and any additional features you may need.
Small Economy Car:
Small economy cars are typically the most affordable option for rent in Puerto Plata. These vehicles are often offered at competitive rates, which makes them an excellent choice for budget-conscious travelers who want to get around without breaking the bank.
Mini Van:
These vehicles are great for larger groups and those who need more space. Minivans are slightly more expensive than small economy cars but offer increased passenger and luggage capacity that can make up for the extra cost.
Standard SUV:
Standard SUVs offer a good balance between affordability and size. They are typically slightly more expensive than minivans but offer a larger passenger and cargo capacity.
Luxury Sedan:
Luxury sedans provide a comfortable ride that is perfect for business trips or special occasions. These vehicles are typically much more expensive than standard SUVs or small economy cars but can be worth the cost if you want an extra luxury.
Luxury Convertible:
A luxury convertible is the way to go if you want to ride in style. These vehicles can cost significantly more than standard SUVs or economy cars, but the unique experience and open-air views make them worth it for some travelers.
Full-Size SUV:
Full-size SUVs are great for groups or those who need extra space. These vehicles are usually more expensive than standard SUVs but offer a higher seating capacity and cargo space.
Premium Luxury Car:
Premium luxury cars are the most expensive option for car rentals in Puerto Plata. These vehicles provide an unparalleled level of comfort and luxury, and are perfect for those who want to make a statement. Whether you're looking to impress clients or just enjoy the finer things in life, premium luxury cars can be well worth the cost.
Can I Book a Car Through Expedia And Priceline?
Yes, you can book a car through Expedia and Priceline. Both sites offer competitive pricing and a great selection of car rentals in Puerto Plata. You can choose from various vehicles to meet your needs through these sites, such as luxury cars, minivans & SUVs, economy cars, and more. You'll be able to view images, compare prices and book your rental car in no time.
Both sites offer easy cancellation policies if you need to make any changes or cancel before picking up your vehicle. You'll even be able to arrange for airport transfers, car seat rentals, and optional add-ons such as GPS mapping devices so you can explore the area with ease. With Expedia and Priceline, you can save both time and money on your car rental in Puerto Plata.
So if you're planning a trip to the Caribbean, check out Expedia and Priceline for great deals on car rentals in Puerto Plata.
Do Hotels In Puerto Plata Offer Car Rental Services?
Yes, some hotels in Puerto Plata do offer car rental services. Most of these rental services are provided by local companies and can be arranged via the hotel concierge or reception desk. Depending on the type of car you wish to rent, booking your vehicle in advance is advisable, as availability may vary. Generally, vehicles available for rent include SUVs, sedans, hatchbacks, and luxury cars. Many hotels offer competitive rates for car rentals, and you can even get discounts if you are a frequent hotel customer.
Moreover, most rental companies provide full coverage insurance to ensure that you have peace of mind during your road trip. When renting a car in Puerto Plata, it is vital to check the terms and conditions of the rental agreement before signing up for it. This will help you understand your rights and responsibilities as a car renter in Puerto Plata.
Lastly, carry all required documents, like a valid driver's license, passport, etc., while traveling in Puerto Plata.
Road Conditions In Puerto Plata
Driving around Puerto Plata can be a great way to explore the area, but knowing what you're getting into is essential. Road conditions in the Dominican Republic are generally poor, which holds true for roads in Puerto Plata. The roads are often narrow and winding, with many potholes and rough patches.
These challenging roads can make for a slow and uncomfortable journey, so you must take the necessary precautions to ensure your safety.
Wear your seatbelt at all times and use caution when navigating around the more rural roads. Additionally, make sure you are familiar with local traffic laws before hitting the road.
Planning ahead can also help you avoid troublesome areas. You can ensure your journey is safe and smooth by consulting with locals and researching routes before you leave.
Documents And Other Things Required To Rent A Car In Puerto Plata
You can enjoy a wonderful Caribbean experience with car rentals in Puerto Plata, the Dominican Republic. To rent a car in Puerto Plata, some documents and other conditions must be met before renting a vehicle. Here is everything you need to know about renting a car in Puerto Plata:
Documents required:
All drivers must present a valid driver's license, passport, and proof of insurance. For drivers over 25 years old, you will also need to provide a credit card in your name with sufficient funds to cover the rental fee and any deposits required.
Other conditions:
Most car rental services in Puerto Plata require that drivers be at least 25 years old. Drivers under 25 may be required to pay a surcharge or agree to certain conditions, such as taking out additional insurance coverage. It is also important to note that car rental companies in Puerto Plata often require an additional driver fee for each additional driver listed on the rental contract.
Following these simple guidelines, you can enjoy a hassle-free car rental experience in Puerto Plata.
The Takeaway
Puerto Plata is an ideal destination for anyone looking to enjoy the Caribbean. With a wealth of activities and attractions, it's easy to find something for everyone in your group. Renting a car allows you to explore everything this area has to offer without relying on public transportation.
Whether you're searching for the best beaches, the most delicious restaurants, or the liveliest nightlife, Puerto Plata is sure to have something for you. With a little research and planning, you'll soon be ready to explore this Caribbean paradise with your car rental in Puerto Plata!