In Dominican gastronomy several roots and influences come together that date from the time before the conquest. With the passage of time it was acquiring the solidity and predominance of those it enjoys today. The regions that make up the Dominican Republic have characteristic dishes such as mofongo or yaniqueque.
Dominican breakfasts are characterized by being nutritious and healthy, but the most important thing is their flavors. On your trip to the Caribbean country, take the time to enjoy a delicious breakfast with the delicacies of this territory.In this article we have compiled the dishes that you must try while visiting the beautiful landscapes of the Hispaniola Island territory. Join us to discover the best breakfasts that the gastronomy of the Dominican Republic offers us !
Typical breakfasts
Dominican food is made up of various gastronomic cultures, such as the African and Spanish that arrived with colonization. Before this, there was a predominance of the kitchen brought by the Moors, hence the use of spices and vegetables. With the African slaves, fried preparations and cooking dishes with animal protein arose.Breakfast in the Dominican Republic It has a wide variety of native flavors and ingredients. Due to the breadth of this gastronomy, we have gathered those typical breakfasts that you must try on your trip to the DR . Find your morning menu in the categories that we have prepared for you!
Breakfasts with plantains or banana
Plantain or banana is the favorite ingredient in the preparation of Dominican dishes , it is also cooked in various ways. It is to be expected that it occupies a place in daily breakfasts, this is the case of the mangú.
We can see this fruit in several presentations for breakfast:
Sliced fried plantain (green or ripe).
Boiled plantains.
Plantain's mashed.
Cooked in syrup.
Plantains give body to the typical dishes of the Dominican Republic , immerse yourself in Caribbean breakfasts with these options:
1. Plantain mangú
We will begin by talking about the Dominican mangú , the favorite breakfast in many homes in this incredible Caribbean country. It is a smooth-textured puree made from boiled green plantains that are then mashed. This porridge is usually seasoned with salt and a touch of oil, a little water or vegetable butter.
The mangú is recognized as the quintessential Dominican breakfast , it is accompanied by the following:
Sautéed onions in vinegar.
Fried cheese slices.
fried salami.
All these ingredients, together with the mangú, make up "Los tres golpes", transforming it into a complete breakfast overflowing with flavors .
2. Plantains with salami
Tostones (sliced fried plantains) are crunchy and are served with fried salami to enhance their flavor. There are those who add sausage to the dish for breakfast, it is a delicious combination to start the day. The use of salami in Dominican cuisine part of its manufacture in the Cibao areas.
Cibao Meat Products company is located in the El Cibao region, which currently has facilities in New Jersey. The factory has been in the market for more than 50 years, becoming the benchmark for favorite sausages in the country.It is common to get this preparation in the street food of the Dominican Republic , it is served in a paper bag . The bag contains tostones, salami and longaniza, it is a breakfast to carry in your hand and eat while walking.
3. Pickled plantain
Boiled green platains are the base of this breakfast dish, combined with the marinade, it enhances its flavor. The plantains are accompanied with chicken, meat or fish, in addition to the marinade ingredients, which can be the following:
Red onions (cut into thin strips).
Apple vinager.
Olive oil, salt and pepper.
The Dominican escabeche is made by sautéing the onions with vinegar, similar to the one that accompanies mangú. There are variations where the onions are not sautéed and have a touch of chili, a citrus juice is also added. Depending on the areas in which it is prepared, bay leaves, other spices or green olives are included.
4. Mofongo
The mofongo has its origin since colonial times, some people attribute it to the presence of Asians. It is a breakfast made with crushed green plantain to which garlic and oil are added to achieve its consistency. This recipe includes chicharrón or pieces of beef, but it can be accompanied with vegetables for its vegetarian version.
The recipe is made with sliced fried green plantain so that it can be cooked properly, then they are mashed. Although it is similar to mangú, mofongo varies in terms of how the plantain is cooked, its consistency being less smooth. This breakfast can be served with:
Beef in small pieces.
Boiled or sautéed shrimp.
Pork rind.
parsley or spices
Usual breakfasts with eggs
If you are one of those who usually includes eggs for breakfast, Dominican food has several options for typical recipes. Of the dishes that we saw before, fried eggs are also added to accompany and complement, however; there are specific menus.We will find several preparations that keep the essence of the Dominican Republic, we will see scrambled eggs prepared in the best style of the region. When you are going to start the day, do not miss trying these breakfasts :
1. Egg omelette
Although in other countries the egg omelette is common, in the DR it is part of the typical home breakfast . They are scrambled eggs accompanied by various vegetables and other elements such as spices or sausages, these other ingredients are:
Grated carrot.
Broccoli.
Mature tomatoes.
Onion.
Spinach.
Garlic.
Among the sausages, sausages, salami or longaniza are used.
To make the breakfast more complete, there are versions in which chunks of beef are added.
Wheat flour to give consistency.
These ingredients are mixed with the scrambled eggs and fried in a pan, it can also be cooked in the oven. Once the tortilla is ready, it is accompanied with cassava or boiled plantains and, if you prefer, with a mangú.
2. Herring with eggs
Herring is a fish that has an aphrodisiac association in the Dominican Republic and is the protagonist of this breakfast. This fish stays in good condition for a long time, there are those who choose to salt it to keep it without refrigeration . Although it is reputed to be strong in flavor, it is typical that in native kitchens it is often prepared.
The preparation consists of beating the eggs and then adding the other ingredients such as these vegetables:
Red peppers.
Onions.
chives.
The ingredients vary according to the family tradition, it is served with boiled cassava, it is best to eat it very hot.
3. Dominican scrambled eggs
It is an easy to prepare and nutritious breakfast, this makes it the ideal menu when you want to save time cooking. The Dominican-style scrambled eggs have diced paprika , onion, tomato and parsley, as well as salt and pepper. The ingredients are fried until cooked to add the eggs and stir every so often.
This breakfast is accompanied by boiled plantain; avocado and cornbread, is a versatile recipe that we can cover. It is the best option for those who bet on a light breakfast but loaded with flavor and Dominican seasoning.
Dominican sweet breakfasts
You cannot miss a sweet breakfast on your list of dishes to try, we will show you the typical preparations that you will surely enjoy. These recipes are made with corn flour, the preparation requires a level of difficulty but the result will be worth it.
The options that we bring you are very popular in the Dominican territory, they are recipes that you will surely want to take home. Let's not wait any longer!
1. Cornbread
In the Dominican Republic there is a typical bread made with cornmeal , which makes it denser. Its color is darker than wheat bread, the texture is similar to a cake, although less fluffy. It is accompanied with coffee or "water chocolate", it is a complete breakfast, also the complement of snacks.
The ingredients that are required to make the cornbread are these:
Cornmeal.
Wheat flour.
Sugar.
Baking powder.
Cinnamon powder.
After continuing with the preparation steps mixing the ingredients, what remains is to bake until it looks golden.
2. Yaniqueque
The yaniqueque is also known as "hojuela" or "arepa", it will depend on the region in which we are. For example, in the El Cibao area, they are called "flakes", this name comes from their appearance. It is a flour-based fry that has a crunchy texture , its shape is round, and it is sold on beaches.
The yaniqueque is considered a breakfast and is served with hot chocolate, larger ones are sold on the street. It is also an option for snacks and we can taste them while we are walking through the beautiful streets of the Dominican Republic.
There are variations in its preparation, but in essence, the yaniqueque is crunchy and sweet with sprinkled sugar.
3. Sweet Dominican Arepa
The sweet arepa made in the DR is similar to a corn cake with coconut, succulent and dense. It is the favorite breakfast in its category because in addition to being delicious, it is prepared with spices and raisins. When cut it is firm, sometimes it is considered a dessert. The ingredients that make up this preparation are:
Cornmeal.
Sugar.
Evaporated milk.
Coconut milk.
Margarine.
Vanilla, ground cinnamon, nutmeg.
Raisins.
When it comes out of the oven it will be ready to serve at the table and enjoy a sweet breakfast in the best Dominican style.
Typical Dominican drinks to accompany breakfast
We have been mentioning certain drinks that complement the Dominican breakfast , in this section we will know them to complete the tasting. We will see both sweet drinks and the traditional coffee from the Dominican Republic, do not miss these delicious suggestions!
1. Die dreaming
It is a refreshing drink that goes along with the first meal of the day, " mory dreaming " was born in the DR. It is a juice made with milk and orange , it is served very cold, combining the citrus with the sweetness of the milk. We will find several versions in which the fruit is exchanged for another citrus, but its conformation does not change.
The fruits that can replace the orange are the following:
Lemon or lime
Chinola juice (passion fruit).
Blackberries, among other citrus fruits.
In case you are reducing the consumption of sugar in your diet, "die dreaming" is still rich without sweeteners. Full milk can be substituted for skimmed milk, if you don't consume dairy, soy milk is a good option. In order for the dairy not to be cut by the citrus, both ingredients must be cold, this will achieve consistency.
2. Punch
Cream punch has the flavor of Christmas, but it is a good accompaniment to sweet breakfasts . It is a creamy drink with a touch of rum, you will find yourself before a delicious flan with a liquid texture. The ingredients that make up this flan are:
Milk.
Egg yolks.
Spices.
A touch of rum.
If you're eating delicious cornbread or a sweet arepa for breakfast, a Dominican punch is a welcome addition.
3. Chocolate corn
From this moment we will talk about typical Dominican drinks that are taken hot and are considered at breakfast. The chocolate from this Caribbean country is of high quality, which is why it is not lacking in the kitchen. However, for this recipe gofio (powdered corn) is included, being the base of this tasty drink.
It is called corn chocolate because it is thick and sweet, it is prepared with milk, brown sugar, gofio, cinnamon and cloves. The result is aromatic and with a pleasant texture that combines perfectly with a yaniqueque or cornbread.
4. Dominican coffee
Coffee from the Dominican Republic is characterized by having fruity and citrus tones with a chocolate aroma. The way in which it is prepared is key to exploiting its flavor, although it is not difficult to prepare. In most places you go while out and about in the Dominican country, you will be greeted with coffee.
A rich coffee is key in breakfasts , it is a drink that combines with savory and sweet dishes. When ordering a coffee, we recommend that you remember the names they are given in the DR:
The "cafecito" is sweet and strong, served in a small cup, when the coffee is without sugar, it is called "bitter".
Choose a "half chicken" when you want to have breakfast with a concentrated coffee with milk, it is served in a small cup.
In the case of "coffee with milk", we have that it is softer, with a greater amount of milk, served in a large cup.
Start your day with energy hand in hand with the best coffee in the Caribbean.
The best cafeterias in the Dominican Republic for breakfast
In the various regions found in this wonderful country, there are a variety of cafeterias where we will find appetizing breakfasts . As we get to know the streets in the area, keep in mind a stop at a coffee shop. Taste the drinks while you eat a delicious cornbread or mangú and experience the hospitality of the Dominicans.Let's continue with the adventure and enjoy the cuisine of the Dominican Republic !
Coffee shops in Punta Cana
One of the attractions of the coffee shops in Punta Cana is that the coffee comes from local crops. There are different types of cafes that adapt to your tastes in terms of the setting and the food on offer. Let's find out which are the best coffee shops in Punta Cana!
1. Café Breakers : The breakfasts that this cafe has are appreciated for getting closer to home-cooked food. There is a variety of options from typical dishes to international food, the coffee served is of great quality. If you are looking for a modern space with a well-thought-out and exquisite menu, Café Breakers is the best option .
The contact number is +1 (809)-469-7451 .
2. Café Huracán : if you prefer to enjoy a beautiful landscape in front of the beach, this cafe is the ideal place. It has beautiful tables in an elegant environment, the food served is varied, specialists in Italian food. It is the perfect place to share with your special someone on vacation.
You can contact them at the following telephone number: +1 (829) 533-1300
3. Mike's Coffee and Tea : The coffee offered in this coffee shop is one of the best in Punta Cana. The menu of sweet dishes is extensive, it is the right place if you are looking to treat yourself. Go to Ocean Blue Punta Cana Resort and find the restaurants that are trending, here you will find Mike's Café.
Contact Ocean Blue Punta Cana Resort at the numbers: +1 (888) 774 0040 or +1 (305) 774 0040.
Coffee shops in La Romana
If you are exploring La Romana, you will know that there are many things to do, including discovering cafeterias to have breakfast in the best Dominican style . That is why we have selected a list of cafes where you can enjoy pleasant service and excellent food.
1. Fresh Fresh Café – Located in Altos de Chavón, this café is ideal for those looking for a relaxed atmosphere. You will find a menu that includes breakfasts and drinks typical of the region, the attention is 10 out of 10. In a simple and comfortable environment, you can share a pleasant time with your family.
The contact number to contact Fresh Fresh Café is +1 (809)-523-8958.
2. Voalá Café Marché : characterized by presenting an outdoor environment, it will become a charming experience. You will come across an international, contemporary and typical menu of the Dominican Republic, the drinks are a strong point . It is a colorful place, full of energy and elegance where you will enjoy with your loved ones.
Voalá Café Marché is located in Altos de Chavón , contact them at +1 (849) 847-0100.
3. Fogones la Marina : this coffee restaurant offers a menu of Caribbean food, typical breakfasts are relevant. If you are walking along Ribera 9 in La Romana, be sure to visit this establishment, the food is incredible.
You can make reservations at the following telephone number: +1 (809) 523-3333
Cafes in Juan Dolio
In the south of the Dominican Republic, Juan Dolio is a coastal community with magnificent beaches that we must visit. Let's not forget to take a tour of the cafeterias if we are looking for a hearty breakfast that will give us energy . We suggest you visit these coffee shops:
1. Café del Sol : you will enjoy excellent Caribbean food and Italian dishes that you will fall in love with, without forgetting the exquisite coffee. Have breakfast watching the beach in Carr Vieja in San Pedro de Macorís in Juan Dolio, where you will rest trying the best food.
The contact number is +1 (809) 5261559.
2. Café Bistro : to enjoy the typical breakfasts of the Dominican Republic in Juan Dolio, you have to go to Café Bistro. The menu is inspired by Caribbean home cooking, so if you want to expand your palate, this is the place to be.
Located in Pedro de Macorís, you can contact Café Bistro at this number +1(809) 5261392.
3. Giulia's Café Sport Bar & Restaurant : for breakfast typical tortillas from the Dominican Republic, we recommend this coffee restaurant. There is a drinks menu where Dominican coffee is highlighted, the dishes offered on the menu are:
Tortillas.
Mangú.
Steaks.
Cheese.
Toasts.
Desserts: pancakes, che.
We can contact the establishment at the number +1 (809) 5261492.
Cafes in Puerto Plata
When touring the beaches in Puerto Plata in the Dominican Republic , it's great to have a good breakfast meal. The good news is that there is no shortage of cafeterias that offer breakfasts inspired by the Caribbean , bringing us closer to its gastronomic culture. Get ready and get to know the flavor of Puerto Plata!
1. Canopy 34 : you will find the typical Dominican breakfast, such as the "three blows" that has eggs, salami and cheese. The coffee is some of the best served in the area, a nod to quality home coffee.
Contact the Marquesin 34 at the number +1 (829) 221-2800.
2. Café Bar Vista Azul : Caribbean food is the protagonist in this cafe , it also has a variety of refreshing drinks. Located in El Pueblito de Puerto Plata, you will witness the various ways of preparing plantains and salads.
From the contact number +1 (809) 870-9142 you can book or ask any questions you may have.
3. Kaffe : beautiful vintage-style cafe where we will access a varied menu between typical, Latin and Spanish food. It is recommended for vegans, they have vegetarian alternatives that we cannot miss, among gluten-free food options.Kaffe's location can be seen here , or call +1 (809) 261-3440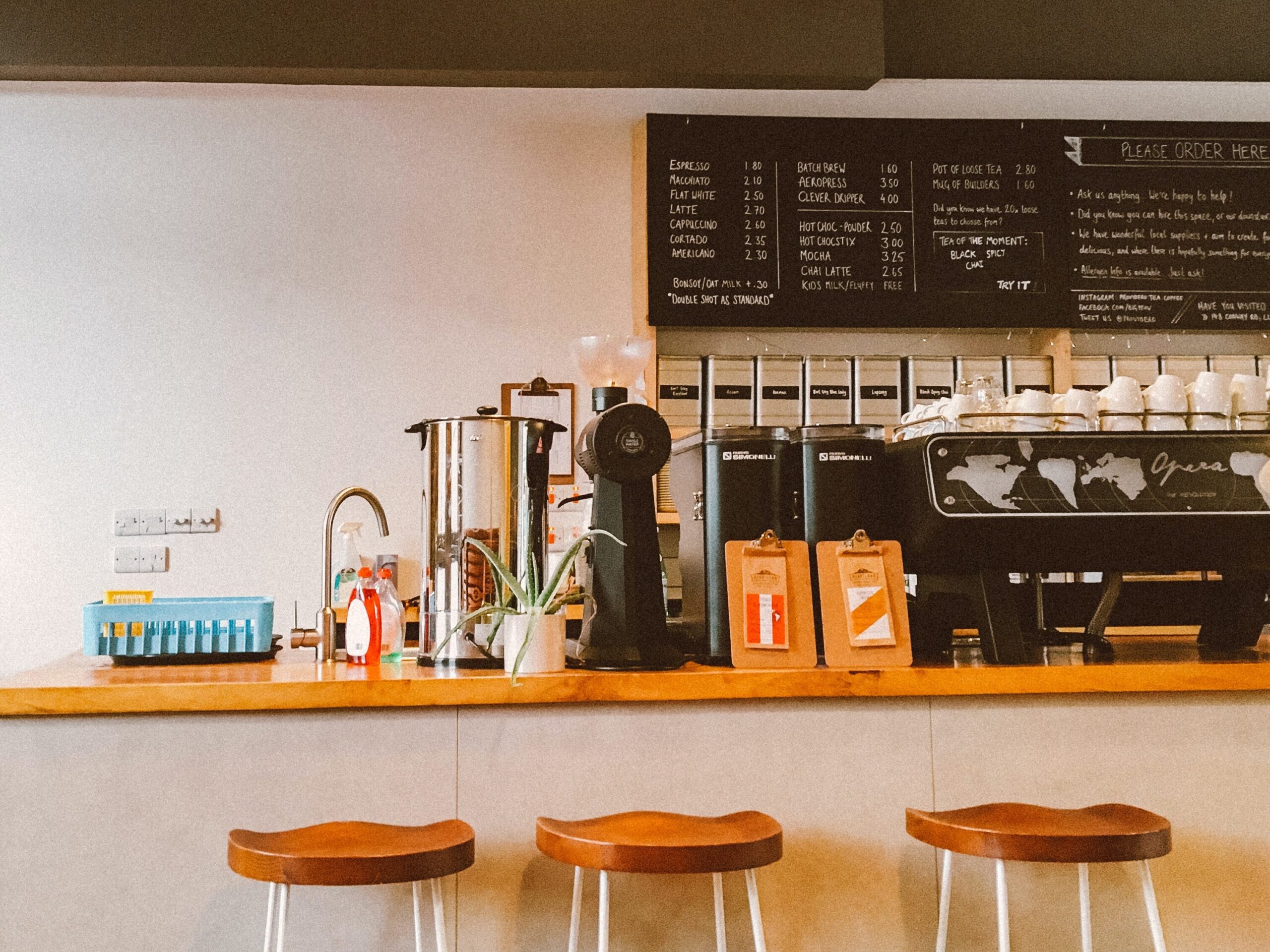 Coffee shops in Santo Domingo
If you are in Santo Domingo or plan to travel on your next vacation , we will show you the coffee shops that you should know:
1. Cafe 401 – Sticking with the vegetarian options, this cafe is one of the best in its category. They offer tortillas, plantain tostones, breakfast with eggs , hot and cold drinks, recalling the Dominican seasoning.
To contact Café 401 we can do it at the following number: +1 (809) 5667158.
2. Cafeteria El Conde : salami is one of the strong points in this cafeteria, delicious tostones, mangú and much more. The cafe is located in C. Arzobispo Meriño where we can enjoy breakfast outdoors . El Conde is open every day from 7:00 a.m. to 11:00 p.m., including Sundays.
Make your inquiries by calling the number: +1 (809) 6887121.
Prepare a delicious Dominican breakfast
Making a breakfast at home with the Dominican flavor is not complicated, "the three blows" is a good starting point. To prepare this typical breakfast from the fantastic Dominican Republic we will use these ingredients:
1 purple onion.
½ cup of vinegar.
¾ cup water
4 green plantains
Butter, 1 tablespoon of sugar, 1 teaspoon of salt.
Cheese slices to fry.
Dominican salami.
2 tablespoons of oil
4 eggs.
The first step to make this recipe is to cut the onion into thin strips, then we boil the water with vinegar . Add salt and sugar to dissolve, remove from heat, add the mixture to the onion. Then we will make the mangú with the green plantains, fry the slices of cheese and the salami, it will be ready to serve.
Conclusion
The typical food of the Dominican Republic is attractive to many, it has even transcended borders, becoming known for its benefits. On your next vacation to this Caribbean country, in addition to going on excursions and enjoying the beaches, you will find excellent food.
Take your time discovering its places and restaurants, it will be worth every second you spend exploring the Dominican wonders.