The Coconut Coast, Punta Cana, is worldwide famous for its long stretch of white sand beaches, the variety of fish species it holds, and the crystal clear waters. Where you can hook yourself in sky diving, windsurfing, parasailing, scuba diving, snorkeling, and more, fishing remains a fun-loaded yet lazy and relaxed water spot. If you are a fishing lover planning an excursion to explore Punta Cana and enjoy doing the best things there, don't skip fishing in Punta Cana. You will surely repent later! Here is all you should know about where and why to go fishing in Punta Cana. 
Perks of Fishing in Punta Cana
The Dominican Republic boasts several destinations for recreational fishing; however, Punta Cana stands out as one of the fascinating ones. Though there are a plethora of spots for fishing in Punta Cana, some are more popular and provide an excellent fishing experience. Keep reading to get to know about them!
It's mainly because of the several amenities these spots offer, which act like icing on the cake, making your fishing time even more joyful.
The estimated duration for fishing in Punta Cana is about four hours. You can book fishing tours, in which tour companies will pick you up from your hotel. 
We suggest you rent fishing equipment, like a fishing rod and hook, from any specialized store. However, do consider the type of fish you want to catch and the type of fishing you want to go for when choosing your equipment.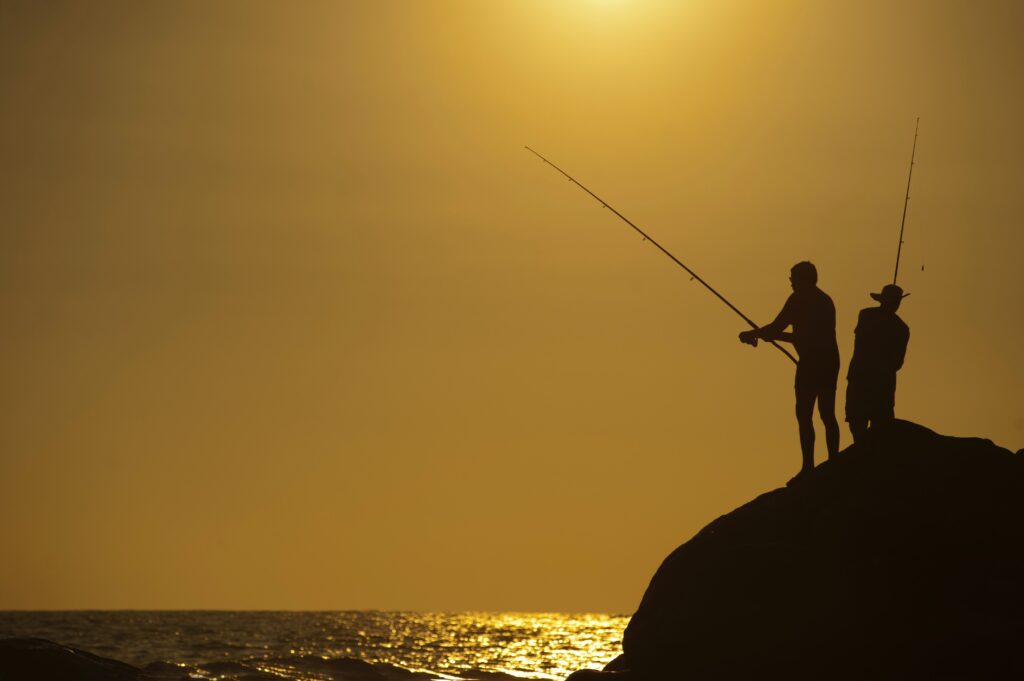 Best Time to Go Fishing in Punta Cana
Fishing in Punta Cana will be more fun if you know what fish you should expect to catch. Though the destination offers exotic fishing experiences throughout the year, some fish species can only be caught in specific seasons.
For instance, winter is the best season to catch wahoo, tarpon, mahi mahi, and sailfish. Spring is the perfect season for catching white marlin and yellowfin tuna, and some fishes like grouper and amberjack can be caught throughout the year.
Some Rules and Regulations for Fishing in Punta Cana
Fishing regulations in Punta Cana are relaxed and not as strict as in the U.S. If you are going for offshore fishing on your own, you should have a valid fishing license; however, finding a vendor here is quite a difficult task.
On the other hand, if you prefer charter fishing, your charter will deal with all the required permits. One of the most important things to remember when fishing in Punta Cana is that all the Billfishes are caught and released. 
Are you living in an all-inclusive resort and want to enjoy fishing on a private beach? Ask your hotel staff about the fishing restrictions imposed on the premises.
Types of Fishing in Punta Cana
You can opt for different types of fishing in the clear waters of Punta Cana to make most of your Punta Cana excursion. All different types of fishing bring fun and enjoyment in their own way. Here we have described three types of fishing in Punta Cana. Let's get to know about them!
Chartered Fishing
Fishing in Punta Cana is much more joyful when you explore these spots with guided tours. We suggest booking your fishing tour via charters like Tease Me Sportfishing, Mixed Fishing Charters Punta Cana, and more. Most of them offer affordable packages. Keep in mind for this type of fishing, you have to book several months in advance. 
Lagoon Fishing
Where lagoons are known for their endless beauty, fishing here is also a worth memorable experience. The clear turquoise water of lagoons features fish species like Tarpon, Tilapia, Snook, and more. Moreover, these places lie in relatively remote areas, being harder to reach, and are usually less rushy fishing spots. However, if you want to skip the tourist crowd when fishing, this fishing type is your best bet!
Shore Fishing in Punta Cana
Shore fishing can be enjoyed early in the morning or the evening when you get to angle various fish species, including Jack Crevalle, Snook, Barracuda, Permit, and more. Out of the several beaches in Punta Cana, some allow offshore fishing where the reef is close enough to let the fisherman and recreational fish catchers cast out from the shore.
Best Spots for Fishing in Punta Cana
Here are some of the best spots for fishing in Punta Cana that you should not skip!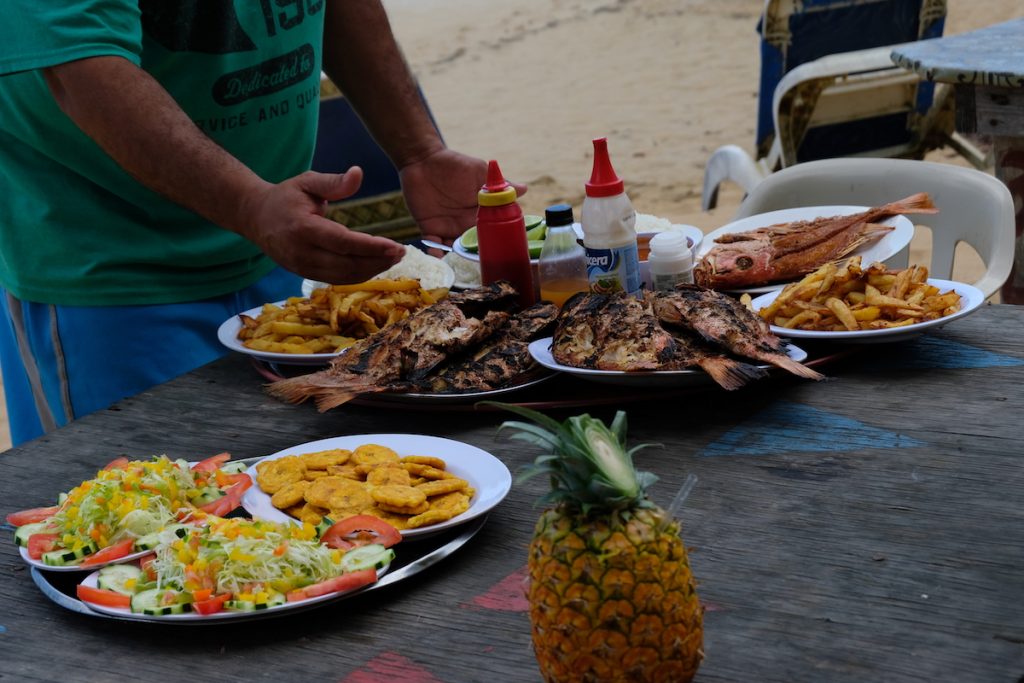 The Pink House
The Pink House is a spot for Billfish, Marlin, and several pelagic species. The best thing about The Pink House is that the fish species it features are available for fishing the entire year.
Cabo Engano
If you are looking for the best place for shore fishing, The Cabo Engano is your best bet! Here you can expect to catch Snook, Tarpon, and Permit.
Mona Passage
Some tourists claim there is no good spot for deep sea fishing in Punta Cana; we suggest experiencing fishing in Mona Passage and then deciding on your own. This fishy paradise features multiple fish species, including Billfish, Wahoo, Bull Mahi Mahi, and more.
Laguna de Nisibon
Located at a 40-minute drive from Punta Cana, The Three Rocks is a relatively remote area. This lagoon is not only brimming with fishes but features stunning scenery, too. You will surely find this spot worth visiting when you will catch a big tarpon.
The Three Rocks
Do you want to go fishing for Marlin? Wander no more and hop onto The Three Rocks! Here you can find both blue and white marine and sailfish, as well.
Wrapping Up
Fishing in Punta Cana is easily accessible no matter what type of fishing you are going for. However, when in Punta Cana, you should not skip fishing.
In this article, we have described everything that you should know about fishing in Punta Cana, from the best time to go fishing and the types of fishing to the exotic spots for fishing in Punta Cana. In short, it's your ultimate guide for recreational fishing in Punta Cana! You can find more exciting activities to do in Dominican Republic by going to YourDominicanGuide.