So, you've finally decided to take that trip to Santiago, Dominican Republic and experience all the amazing sights and places it has to offer. To make the experience worthwhile, you want to make sure you can get around with ease. That's where car rental services in Santiago come in.
Car rentals in Santiago provide visitors an easy way to explore all corners and experience its culture, history, and beauty firsthand. With a wide selection of cars available, from easy-to-ride economy models to luxury vehicles, car rental services in Santiago are the perfect way to get around and make your vacation a memorable one.
Whether you're looking for a convenient way to explore the city or venture out into the countryside, car rental services offer an array of vehicles that are sure to meet your needs and budget.
Let's dig in and find out more about car rentals in Santiago.
Why Is Renting A Car The Best Way To Get Around Santiago?
Traveling to Santiago, Dominican Republic? Experience the beauty of this city in the most convenient way: renting a car. Renting a car is the best way to get around Santiago and explore all its attractions. Here are some reasons why you should rent a car when visiting Santiago:
1.Convenience
Renting a car is the best way to get around Santiago because of its convenience. There is no need for you to waste time waiting in long lines at the airport and trying to figure out public transportation schedules. With a rental car, you can explore the city whenever and wherever you want with no delays or restrictions. You will also have access to places that are not accessible via public transportation.
2.Flexibility
When you rent a car in Santiago, you get more flexibility when it comes to exploring the city and its attractions. With a rental car, you can easily visit multiple attractions in one day, or even make plans on the go if something interesting catches your eye. The flexibility of having your own transport gives you the freedom to explore anywhere and anytime.
3. Affordability
Car rentals in Santiago are super affordable than other forms of transportation, such as taxis or buses. With a rental car, you can save money on gas by avoiding costly detours or traffic jams. You can also split the cost of the rental with friends or family if you are traveling in a group, making it an even more affordable option.
4. Comfort
Renting a car in Santiago is also the most comfortable way to explore the city. You won't have to worry about being cramped in a taxi or uncomfortable on public transportation. With your own car, you will have the luxury of traveling in your own space and at your own pace.
Santiago car rentals not only make it more convenient to explore Santiago, but also more comfortable and affordable. With a rental car, you can easily make plans on the go and enjoy all that Santiago has to offer without restrictions or delays.
Different Ways To Rent A Car In Santiago
Whether you're looking for something larger for your family or a smaller vehicle for solo travels, there are options available that will suit your needs and budget. Here are some of the different ways you can rent a car in Santiago:
1. Car Rental Companies
Renting a car through a rental company is the most straightforward way to get around in Santiago. If you're staying at a hotel or hostel, there are often convenient options nearby for renting vehicles. Most companies have an extensive selection of cars, including economy and luxury models, vans and SUVs. When renting a car from one of these companies, you will likely need to present your driver's license, provide payment information such as a credit card and have auto insurance in place.
2. Online Car Rental Platforms
Online car-sharing platforms are becoming increasingly popular in Santiago, as they provide a more budget-friendly and convenient alternative to traditional car rental companies. These websites allow you to compare prices among different providers and even book a vehicle online. The convenience of these services makes it easy for travelers to find an affordable option that fits their needs.
3. Local Car Rental Services
For those who are looking for a more personal experience, there are several local car rental services in Santiago. These companies often offer cars that are not available from traditional rental companies, such as vintage models and off-road vehicles. Additionally, you will be able to get advice from locals about the best places to visit during your trip.
4. Long-Term Car Rental Deals
If you are planning to stay in Santiago for an extended period of time, it may be beneficial to look into long-term car rental deals. These types of packages usually offer lower rates than normal rentals and often include additional benefits such as free maintenance and roadside assistance. Moreover, many companies also require fewer documents and provide more flexible pick-up and drop-off locations.
5. Chauffeur Services
For those who are looking for a truly hassle-free way to get around in Santiago, there are also chauffeur services available. These companies offer door-to-door transportation with luxury vehicles, allowing you to sit back and relax as you explore the city. Many of these services also offer customized tours, so you can make sure to see all of the sights you want to during your trip.
In conclusion, there are many different ways to rent a car in Santiago. Whether you're looking for something economical or luxurious, there is an option that will fit your needs and budget. With a wide variety of rental companies, online platforms and local services, you can easily find the perfect vehicle for your Dominican Adventure!
But, we recommend going with a car rental company when searching for the perfect car. Not only do they have an extensive selection of vehicles, but you will also get the convenience of being able to rent a car from your hotel, airport or hostel if necessary. Plus, with most rental companies offering long-term deals and other benefits, it is easy to find a great deal when traveling in Santiago.
What Type Of Cars Can You Choose From?
Low-Budget Cars
When budget is an issue, you don't have to worry. Renting a car in Santiago can still be affordable. Many companies offer low-budget cars such as hatchbacks and sedans for rental in the city. These are great for short trips around town or even on highways, if you're looking to spend your time in the Dominican Republic exploring.
Mid-Range Cars
If you're looking for something more comfortable and spacious, mid-range cars are readily available to rent. These include minivans and SUVs that offer plenty of room for passengers and luggage. As they come with air conditioning and modern amenities, they provide a great way to travel from one place to another with ease.
Luxury Cars
If you really want to make a statement on your trip, why not rent a luxury car? Companies in Santiago offer a wide selection of luxury vehicles such as sports cars and convertibles. These cars provide great comfort, luxurious interiors and high-end performance. With these cars, you can enjoy the open roads of the Dominican Republic in style.
Exotic Cars
If you're looking for something more unique and thrilling, there are a number of exotic cars to choose from. From Lamborghinis and Ferraris to Aston Martins and Maseratis, you can rent a supercar in Santiago and experience the thrill of driving one of these powerful machines.
Price Comparison – 5 Best Car Rental Companies
Car Booking Company
Information On Rates
Weekly Rate (Low season + Pickup and drop off + Santiago STI Airport)
Weekly Rate (High season + Pickup and drop off + Santiago STI Airport)
1. Alamo
Refund available for prepayment
Basic Protection
Cancellation fee is charged
Economy = $365
SUV = $526
Economy = $403
SUV = $585
2. Avis
Hefty cancellation fee is charged
Economy = $269
SUV = $354
Economy = $383
SUV = $576
3. Budget
Refund available but small cancellation fee is charged

Economy = $253
SUV = $330
Economy = $296
SUV = $362
4. Dollar
Refund available
Free cancellation
Economy = $276
SUV = $329
Economy = $303
SUV = $376
5. Hertz
Refund is not available
Economy = $238
SUV = $331
Economy = $268
SUV = $353
When it comes to renting a car in Santiago, travelers have plenty of options. From Alamo and Avis to Budget and Dollar, searching through different companies can be daunting but finding the best value is possible with a little research. To help narrow down the choices, here is a comparison of five popular car rental companies in Santiago.
1. Alamo
Alamo offers a wide selection of cars for rent in Santiago with competitive rates and customer-friendly policies. Cars can be rented from one day to several months, giving customers multiple length options for their travels. The company also has packages available that offer additional discounts such as unlimited mileage and roadside assistance.
Price:
Alamo has some of the lowest prices for car rentals in Santiago. Prices start from $57 per day and vary depending on the model and length of rental agreement.
2.Avis
Avis offers a range of cars for rent in Santiago, including luxury models and economy vehicles. Customers can select from hourly rentals to monthly options, depending on their needs. Avis also provides customers with the option to add-on extra services like car seats or GPS devices for an additional fee.
Price:
Avis prices start from $39 per day, with discounts available for certain packages or long term rentals.
3. Budget
Budget is one of the most popular car rental companies in Santiago and offers a wide range of vehicles to choose from. Whether you're looking for a compact economy car, a mid-size sedan or a luxury SUV, Budget has the right vehicle for your Dominican Adventures. All cars come with unlimited mileage, so you can explore as much of Santiago and its surrounding areas as possible.
They also offer flexible rental terms and competitive rates, so you can find the perfect deal to fit your budget. With Budget, you can also take advantage of their special offers and discounts, as well as their 24/7 customer service line. So, start planning your Dominican Adventures with Budget's car rental services today!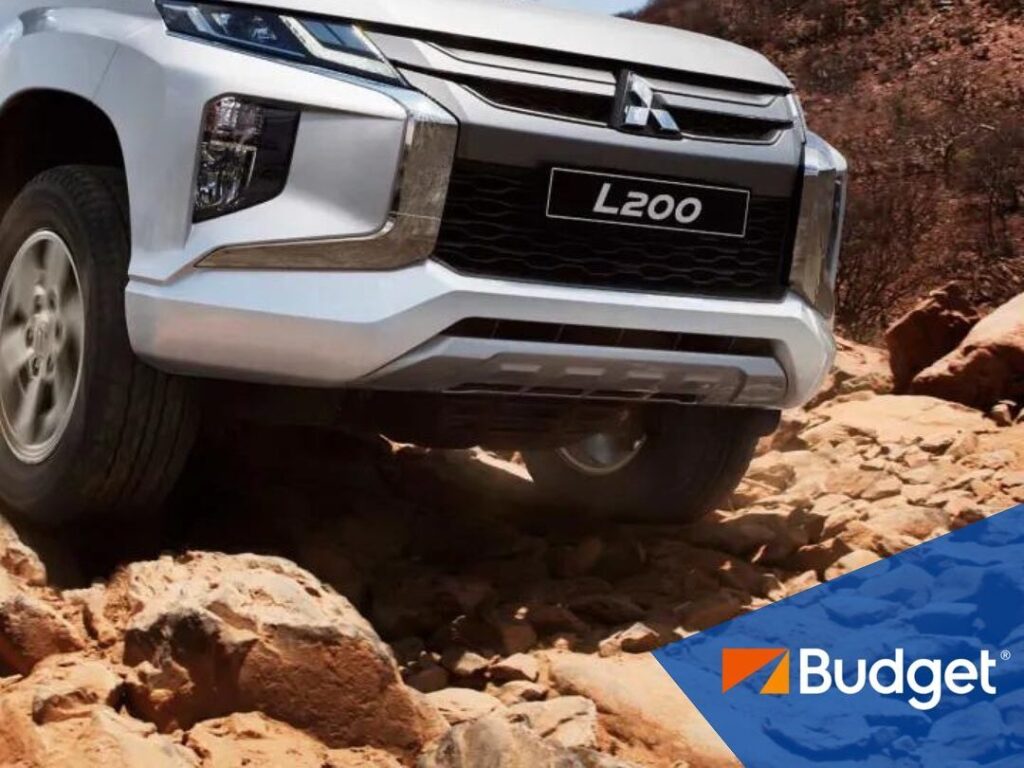 Price:
Budget's prices start from $43 per day, depending on what car you choose.
4. Dollar
When it comes to car rentals in Santiago, Dollar has something for everyone. They offer a large selection of vehicles for rent such as luxury SUVs, minivans, economy cars and more. You will also find competitive rates and special offers such as weekend discounts or daily deals.
Price:
Dollar's prices start from $62 per day, depending on the type of car and rental period.
5. Hertz
The Hertz car rental company is a popular choice among travelers in Santiago. Apart from offering reasonable rates for the finest cars, they also provide customers with additional services such as car seat rentals and GPS devices.
Price:
Hertz's prices start from $43 per day for an economic car.
What Do You Need To Rent A Car In Santiago?
Driver's License
Renting a car in Santiago is an easy and convenient way to get around the city. To rent a car, you will need a valid driver's license for the country you are in, along with proof of insurance and/or credit card information. You may also need to present your passport or other photo identification.
What Are The Traffic Rules And Regulations In Santiago?
Driving in Santiago can be a bit intimidating, especially if you are not familiar with the local traffic rules and regulations. It is important to understand the laws and regulations before you get behind the wheel of a rental car in Santiago.
Traffic Signs and Signals
It is important to familiarize yourself with the different types of traffic signs and signals before driving in Santiago. Knowing what each sign or signal indicates will help keep you safe on the road.
Most common traffic signs in Santiago include stop and yield signs, speed limit signs, no entry signs, and no parking signs. Most of these are typically indicated by a red octagon shape with white lettering. Traffic signals include green, yellow, and red lights. Green indicates to proceed; yellow means to slow down and prepare to stop; and red indicates to stop.
Right-of-Way Rules
In Santiago, you must yield to pedestrians who have the right of way at intersections with no traffic signals or signs. At marked crosswalks, vehicles must always yield to pedestrians. Additionally, when two vehicles arrive at a four-way stop sign simultaneously, the vehicle on the right has the right of way.
Speed Limits
The speed limit in urban areas is usually 40 kilometers per hour (km/h). On highways, it is typically increased to 120 km/h. It's important to note that road signs always display the maximum authorized speed; however, if weather or visibility conditions are not optimal, you should reduce your speed.
Alcohol Restrictions
Driving under the influence of alcohol (DUI) is strictly prohibited in Santiago. The maximum allowable blood alcohol content (BAC) level is 0.01%. If caught driving with a BAC above this limit, there will be serious consequences including fines, license suspension, and even jail time.
Seatbelt Laws
All passengers are required to wear seatbelts while in the car. Children under the age of 4 must be secured in a proper car seat. Failure to comply can lead to hefty fines.
Cell Phone Use
Using a cell phone while driving is strictly prohibited and can result in fines or license suspension.
Driving a rental car in Santiago should not be taken lightly. It's important to familiarize yourself with the traffic rules and regulations before hitting the road. Following these laws will help ensure your safety, as well as the safety of other drivers around you. Be aware of your surroundings, follow all traffic rules, and always drive responsibly.
Factors to Consider When Choosing A Car Rental Company In Santiago
When you plan a Dominican adventure and need to get around in Santiago, renting a car can be one of the simplest ways to make your vacation stress-free. Car rental companies offer convenient vehicle options that allow travelers to explore different areas of the city at their own pace. However, selecting the right car rental company is essential for ensuring that you get the most out of your trip.
There are a number of factors to consider when choosing a car rental company in Santiago, including price, selection of vehicles, quality assurance and customer service. Let's take a look at each one in more detail.
Price
When selecting a car rental company, the cost is likely to be a major factor in your decision. To compare prices and get the best deal, you should look at different companies' websites or inquire by phone. Make sure to read up on any additional charges that may apply such as local taxes, airport fees or insurance costs – these are often not included in the quoted price.
Selection of Vehicles
When you are looking for a car rental company in Santiago, it's important to make sure that they have the right vehicle for your needs. The most common type of vehicles available for rent are economy cars, luxury sedans, SUVs and minivans. Also consider whether you need special features like air conditioning or GPS navigation.
Quality Assurance
When renting a vehicle, you want to be sure that it is safe and reliable. Ask what type of maintenance the car rental company provides for their vehicles and if they have any safety protocols in place. Also make sure to check reviews from previous customers to get an idea of how well the company performs.
Customer Service
The customer service offered by a car rental company can make or break the experience. Make sure to read up on their policies and procedures – such as minimum age requirements, return policy and extra charges – so that you know what to expect. You should also inquire about pickup and drop-off services, in case you don't have time to visit the rental office in person.
When selecting a car rental company in Santiago, there are several factors to consider. From cost to selection of vehicles and customer service, it's important to do your research before making a decision. With the right car rental company, you can enjoy a stress-free Dominican adventure with the freedom to explore the city at your own pace.
Road Conditions In Santiago
Santiago is a large city in the Dominican Republic, located on the southern coast of the country. It is a bustling hub of activity with an economy that relies heavily on tourism and trade. As such, it presents many opportunities for exploration and adventure by car. In order to do so safely and securely, it is important to understand the road conditions in Santiago and how to get around the city using a car rental.
Navigating the Streets of Santiago
Santiago has a large, sprawling urban layout that can be intimidating for first-time visitors. The main roads are wide and generally well-maintained, although traffic can be heavy in certain areas. The most popular roads are usually heavily congested during peak hours, but there is usually ample parking available near major tourist attractions. Make sure to pay attention to the signage and obey all traffic laws when navigating the city streets.
Safety Tips
When driving around Santiago, it is important to be aware of the local traffic laws and adhere to them at all times. Always keep your headlights on and be aware of any other drivers in the area. Driving at night can be particularly hazardous, as it is much harder to observe all traffic laws in the dark. It is also important to watch out for pedestrians and animals that may be crossing the street unexpectedly.
Conclusion
Overall, car rental in Santiago provides a convenient and efficient way to get around the city. Make sure to choose the right rental company to have a hassle-free experience.