Perhaps you're reading this article because you're considering visiting Amber Cove Dominican Republic beaches. You know what? Let me tell you. I was thrilled to have the opportunity to visit Amber Cove, Dominican Republic, this past week.
It was a fantastic experience! The beaches there are beautiful, and the weather was perfect. Everyone I met was friendly, and I had a great time exploring everything the country offers. I can't wait to go back!
The locals were amiable and welcoming, and the food was delicious. I would highly recommend visiting Amber Cove if you get the chance – it's a place that's worth seeing! Let's see what more is in this beautiful place.
Amber Cove's Aqua Zone features several swimming pools with hundreds of comfortable sun loungers. A gorgeous landscape surrounds the pool area with palm trees and a separate children's splash area.
The country world adventure park has hammocks under the trees, and Nathan's hot dog stand, which made my visit a crowd-pleaser. Aqua Zone is free of charge, so it's worth checking out!
Amber Cove features private cabanas that can be rented for your convenience. What's even better, these cabanas come complete with air-conditioning. If you're looking for a truly immersive experience, consider renting one of the Tahitian-style cabanas. Not only do they include snacks and drinks, but you'll also have complimentary zip carnival cruise line passes for your entire party. Plus, there's Wi-Fi so that you can stay connected while on vacation.
You can choose three locations for your cabana rental: hillside, poolside, or overwater. The overwater ones are pale in color and look straight out of a postcard.
There's no better way to enjoy a sunny day than by visiting the Aqua Zone and sipping a refreshing beer, wine, or tropical drink at the swim-up bar. With such a great selection of drinks, you're sure to find the perfect beverage to enjoy as you relax in the warm water and soak up some sun.
My favorite drink is predictable, given the circumstances, but it's hard to beat a good piña colada while taking in scenery like this. The tropical flavors of the drink complement the surroundings perfectly, making for a delightful and refreshing experience. Plus, the servers frequently come by your lounge chairs to take your drink and food orders, which is always lovely.
Zip-Lining
Would you expect to zip-line right over the central focal point of the Aqua Zone? It doesn't seem very specific, but here it is — and it is so much fun!
If you are looking for an adrenaline-pumping activity that the whole family can enjoy, look no further than zip-lining! This one is easy to understand, and it's excellent for beginners who want to ride the twin 650-foot zips as much as they want. Families on a budget can enjoy this activity since kids receive a discounted rate.
In addition, Sky Bar is located at the top of the hill where the zip-line begins. This makes it the perfect place to relax and enjoy a drink after a day of zip-lining and other activities.
This fun and popular bar, situated in a great location with 360-degree views of the cruise ship port, is the perfect place to quench your thirst. With a wide variety of drinks, you're sure to find something to suit your taste. Whether you're looking to enjoy a refreshing beer or cocktail or something a little more substantial, this bar has got you covered. So come on and enjoy the views while enjoying a drink (or two)!
Stunning Beaches
The Dominican Republic boasts many beautiful beaches, the closest being Maimon. Just a fifteen-minute walk from the amber cove cruise port, Maimon is perfect for those looking to enjoy a quick dip in the crystal clear water or relax on the soft sand. With its stunning views and convenient location, it's no wonder Maimon is one of the most popular beaches in the area.
Before embarking on the journey, you should bring your cruise card and a valid ID. This will help you board the ship and enjoy the perks available during the cruise.
Maimon is a great place to relax in the soft sand, read a book, nap, or cool off in the water. The scenery is perfect for anyone who wants to escape the hustle and bustle of everyday life. The clear blue waters and white sand beaches are a sight to see.
Sosua Beach is one of the better places for a taxi if you are willing to spend a bit more. The beach is lovely and worth the extra money for the cab.
The water at this beach is stunning, with layers of blues. It's an excellent spot for snorkeling because it isn't too strenuous here.
You can also rent jet skis in Cabarete Bay. The waves here are huge, and it's an excellent spot for watching kites and wind-surfers.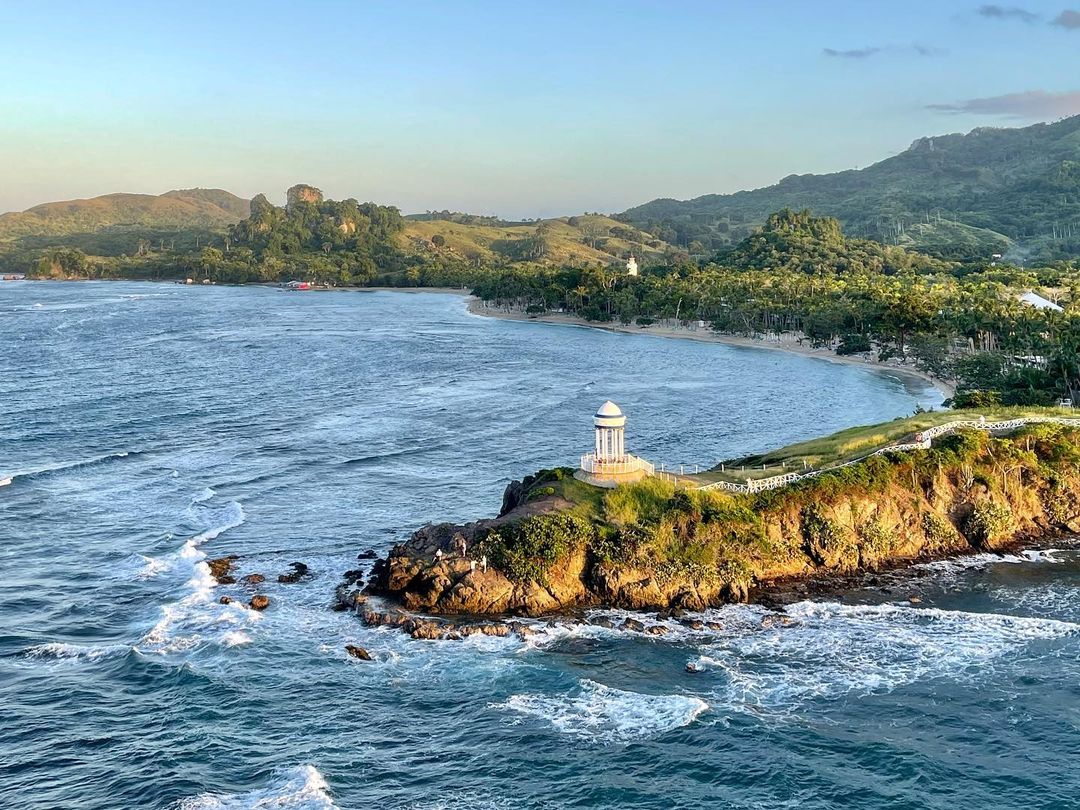 Shopping And Scenery
A cruise port in the Dominican Republic is called Amber Cove cruise center. The cruise ships have free tandem bike rides for those who need assistance getting to and from the boat. There are also plenty of shops and restaurants nearby for guests to enjoy.
The Dominican carnival masks are colorful and can be seen at the pier. They are a great way to add some color to your photos.
It is even better for people who cannot travel to the real ones to use the waterfall backdrop as a backdrop. The sound of the water rushing over the rocks is relaxing and peaceful, making it an excellent place to relax.
Eating Local
You can try the local food at the Coco Cana Lounge, as I love to try new things when I travel. There are two Coco Cana Lounge locations in Amber Cove.
The different locations have different views. They have outstanding service and superb menu options and are only a short distance away. They offer free internet.
The cuisine is made from different parts of the world, including Africa, Spanish, and Taino. Presidente beer has been chosen as the national beer of choice because of its popularity in popular dishes.
The indigenous Taino people were the first inhabitants of Puerto Plata in the Dominican Republic, and their influence can still be seen in modern Dominican cuisine.
Conclusion
If you're looking for a place to enjoy some fantastic beaches and friendly locals, Amber Cove in the Dominican Republic is worth a visit! The water is clear and blue, and the sand is pure white – like something from a postcard. They are other beaches you can visit, like fort san Felipe and nearby Puerto plate, and In addition, they are a round-trip transportation hub and ocean world adventure park.
During my visit, everyone we met was super welcoming and hospitable, making us feel at home. Amber coconut Cove should be on your list if you're looking for a relaxing shore excursions vacation spot to soak up some sun and enjoy plenty of activities!
This destination is perfect for anyone looking for a calm and fun vacation. I cannot recommend it enough! You will love the peace this place has to offer.